News+Happenings

March 19th, 2014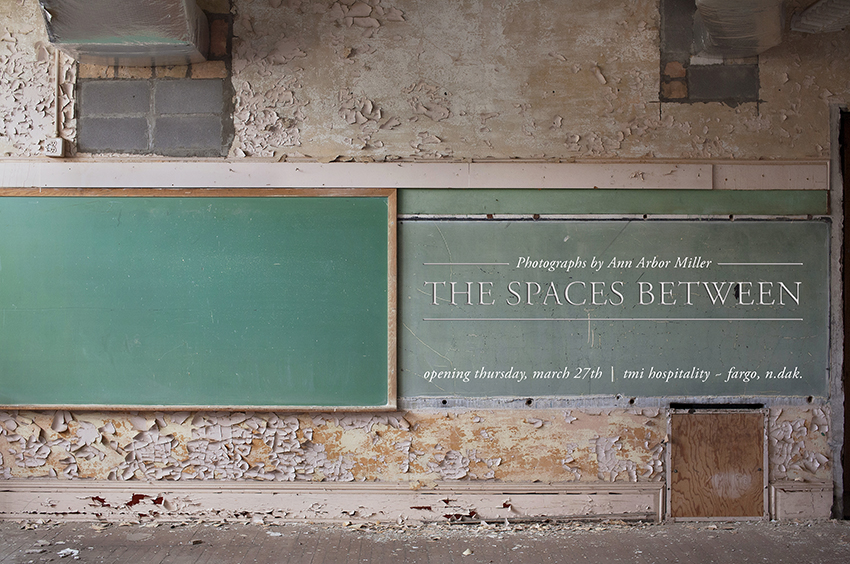 Let's get the embarrassment out of the way. It's been months – and I do mean many, many months – since I've posted anything new on this little website. I'm sure there are some semi-valid reasons I could rattle on about, including an abundance client work and deadline-driven assignments as well as a serious illness last fall that took me out of commission for the better part of a month. The bottom line is that I haven't yet found a way to work writing and posting journal posts into my daily, weekly or even monthly workflow. Maybe it's because I get so tied up in whatever I'm working on at the moment that I don't make time to reflect or share. Maybe I'm just not cut out to blog.
Thankfully, there are people in my life who remind, encourage and even pester when necessary. A few of these people are responsible for my application to the TMI Hospitality Resident Artist Program, which is open to artists in Fargo, N.D., as well as neighboring West Fargo, N.D., and Moorhead, Minn. I am the third artist selected to participate in the program and have been hard at work to develop a new series for exhibition. "The Spaces Between: Reflecting Minnesota Relics" features a selection of eight photographs and opens Thursday, March 27 with a public reception from 5:30 to 7 p.m. at TMI's headquarters, located at 4850 32nd Ave. S. in Fargo, N.D.
The exhibition represents just one component of the program. I am most excited about a layer of professional development made available to me. This is coming at a good time and provides extra incentive to consider my work, my life priorities and how I want to engage with photography. I feel fortunate to have the luxury to consider these and other questions.
If you happen to be in Fargo the evening of March 27, stop by TMI and say hello. It would be great to connect.

P.S. To fellow artists in the Fargo area who are interested in the TMI Hospitality Resident Artist Program the deadline for the next round is coming up April 30. Information about that program and several others is available via The Arts Partnership.